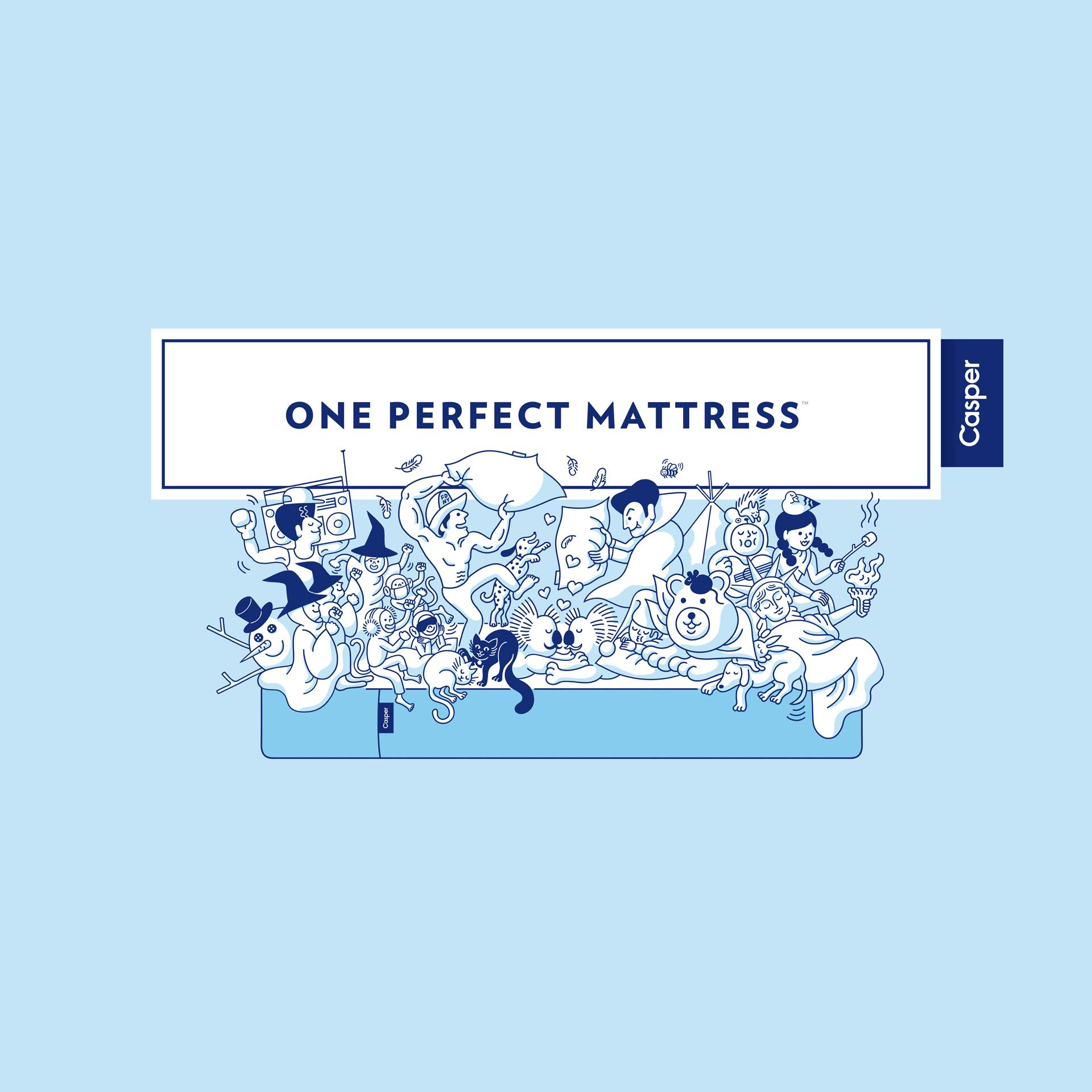 One perfect subway campaign
The situation
When Casper first launched, it offered one single mattress that suited most sleepers. While product expansion was always part of the long-term plan, launching with a single product allowed the brand to dramatically cut through the clutter of the category and simplify a grueling shopping experience. But people had been trained that in order to find the right mattress, they needed to try everything in the showroom. Casper needed a platform that would inspire this massive behavior change.
The solution
Shortly after Casper's launch, we created an out-of-home campaign, starting on the NYC subway, that celebrated the idea that one mattress could meet the needs of most people. Rather than taking a functional approach, we stayed true to Casper's strategy of celebrating people's waking lives and worked with illustrator Tomi Um to create a series of quirky and lovable characters, who all happily sleep on a Casper. The campaign would go on to expand into multiple markets and run for years through multiple iterations. 
Campaign Strategy

Campaign Concept

Out-of-Home

Subway
One mattress, countless storylines
To demonstrate that Casper was the perfect mattress for everyone, everywhere, we worked with our illustrator, Tomi, to create hundreds of characters and scenarios for each iteration of the out-of-home campaign. This included snoozing seals in San Francisco, red-carpet-ready-celebs in Los Angeles, pizza-makers in Chicago, tailgaters in Houston, ladies of liberty in New York and even Sherlock Holmes in London.
Mattresses, Sheets, and Pillows
When Casper expanded their product offering to sheets and pillows, we evolved the campaign once more this time creating comic book-like storylines featuring the characters getting ready for bed.
"Even today, when I ask people how they heard about Casper, many say it was our memorable subway creative."