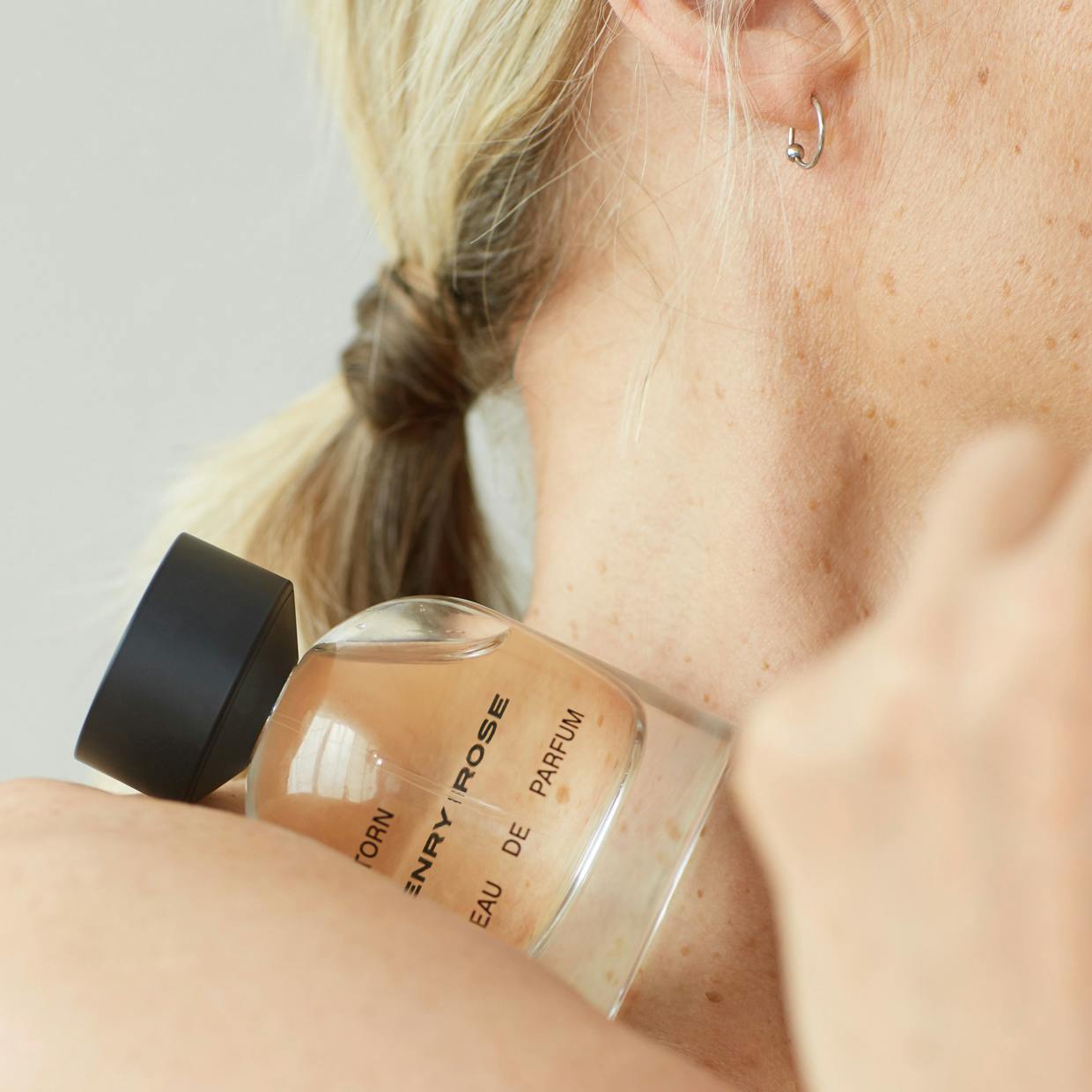 Hide Nothing
The fine fragrance industry uses the term "fragrance" on labels as a catch-all for thousands of under-regulated ingredients. This protects trade secrets while leaving consumers in the dark about what they're putting on their skin. Michelle Pfeiffer was determined to create the first fully transparent fine fragrance line, setting a new standard for the industry. We partnered with her to develop Henry Rose, a brand that measured up to her mission in a way that felt open and responsible without losing the sensual appeal of fragrance. At every possible touchpoint, including the bottle form itself, we balanced honesty with intrigue, creating a raw brand experience that embraced contrast and tension. 
Brand Strategy

Brandy Identity

Brand Messaging

Digital Experience

Engineering

Art Direction

Photography

Video

Creative Production

Packaging Design

Industrial Design

Performance Marketing

Media Strategy
"One of 2019's most innovative designs in beauty and fashion."