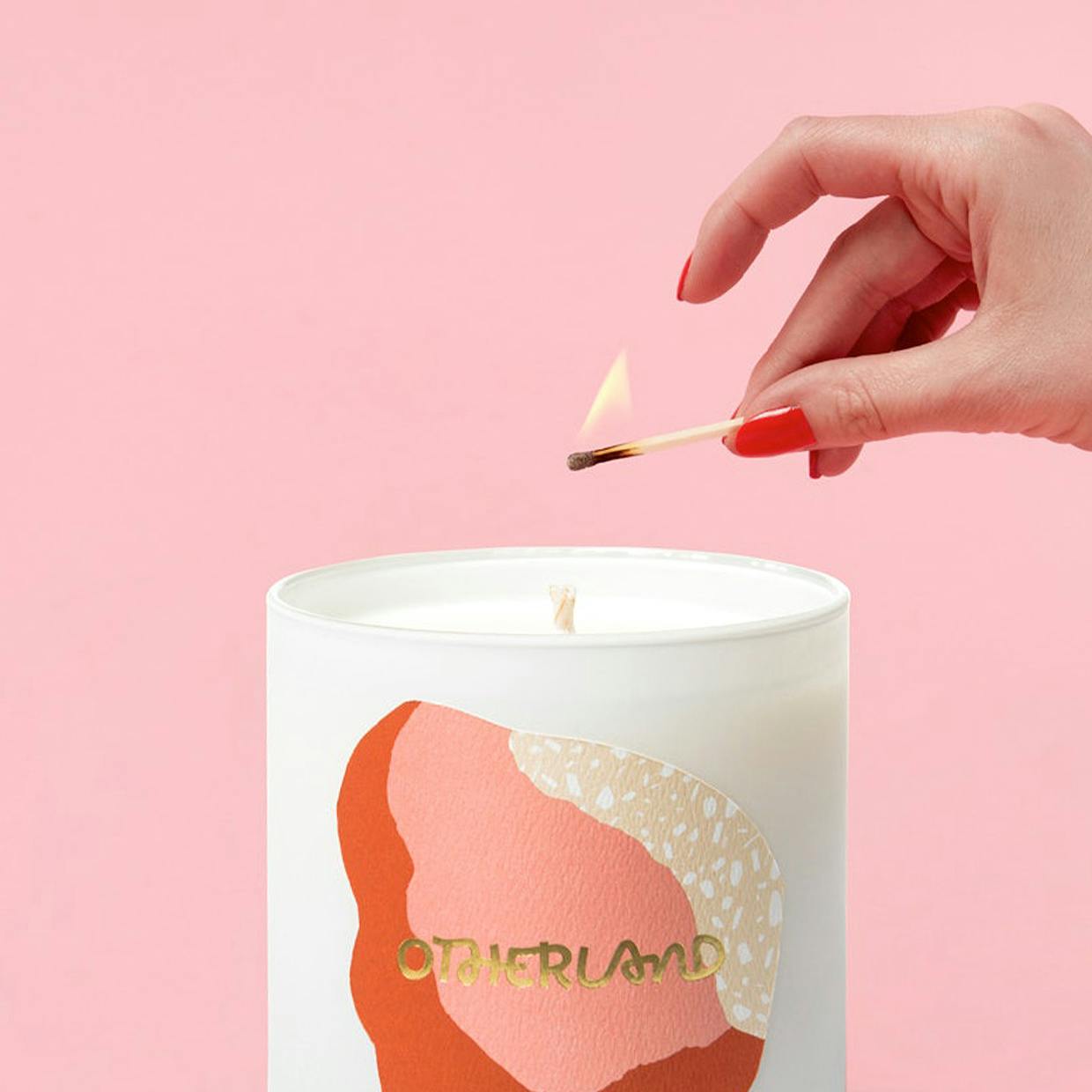 Starting a fire
The candle category lives in extremes - there are mall brands that use cheap ingredients, and then fancy, too-expensive-to-burn French brands. Abigail Cook Stone had an obsession with candles, art, and design, and set out to create a new kind of candle brand - one that balanced high-quality ingredients with affordability, doubled as desirable coffee table decor, and was sold exclusively online. Otherland's challenge from the beginning was to convey its nuanced scent profiles through the internet. We worked with Abigail to build an immersive and sensorial brand experience. Everything from the label design and the e-commerce site to the unboxing experience and the candle names themselves spoke to Otherland's sophistication and commitment to detail.  
Brand Strategy

Naming

Brand Identity

Digital Experience

Art Direction

Photography

Video

Advertising

Packaging Design

Creative Production
"Something so meticulously designed, you'd think a jeweler was presenting you with a rare gem."
"Red Antler created a tight, cohesive, scalable design system that became the foundation of our brand. They brought my vision to life in a way I could have only dreamed of."